Sound-influenced Projection Mapping
Through Hinodecho's varied history the Hinodecho Spring has remained constant but quiet - a viewer of the activities, and likely the location of some interesting past activities. This project reimagines this spring as a wellspring, or "source of continual supply", of ideas for interactions between passers by, the spring, and the artist. 
A series of projections onto the Hinodecho Spring shown during the entire term of the Koganecho Bazaar are experimental "sketches" of potential future projects. The public's reaction to the various projections is assessed and the most stimulating ones will be expanded into larger projects later. themes explored include Hinodecho's past & future, our sense of space, water, and water conservation. Projections are shown from just before sunset each day until 10pm, and a different unique projection is shown each of the 46 nights of the bazaar. ​​​​​​​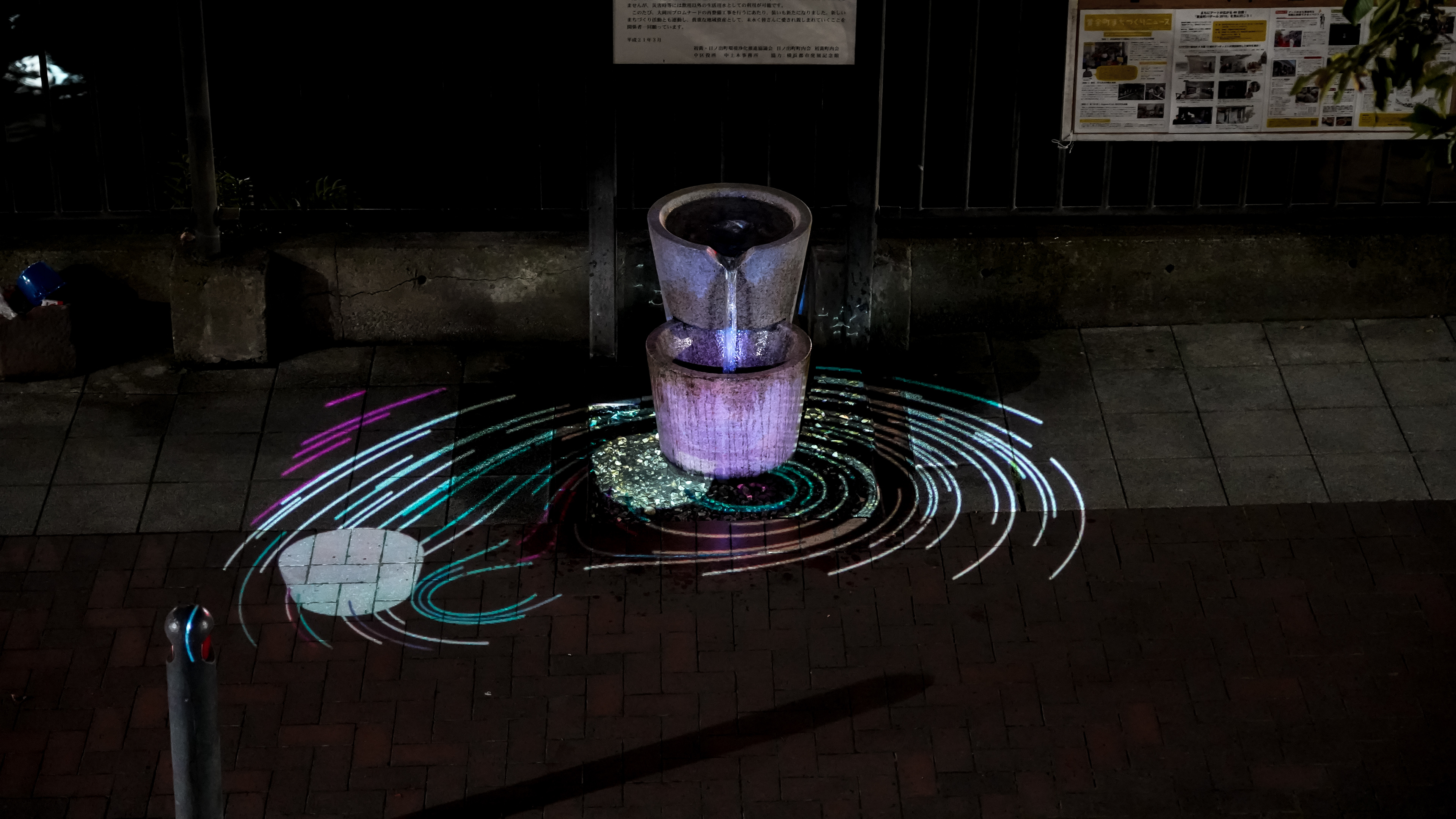 The interior portion of the exhibition is a visual document of how Hinodecho Spring has become a center of gathering, interaction, and ritual within the Hinodecho & Koganecho area. Locals, passersby, and fauna can be seen interacting with the spring in a variety of ways throughout the day, shown chronologically from left to right.